looking

up at the bottom line
The Struggle for the Living Wage!
About the author
Richard R. Troxell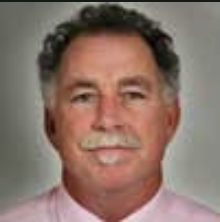 Richard has been striving to end homelessness since he first saw it come into existence as a mortgage foreclosure preventionist in Philadelphia in the 1980s. Today, he is the creator and director of Legal Aid for the Homeless, where he has daily interaction with the disabled homeless citizens of Austin, Texas. He is president and founder of House the Homeless, Inc., which he established in 1989. He has been an active board member of the National Coalition for the Homeless since 1997. Of course, he is also the creator and national chairman of the Universal Living Wage Campaign.
Purchase the Book
Richard R. Troxell
Everyone knows there is an answer to economic homelessness. Enactment of the Universal Living Wage will conservatively end economic homelessness for over 1,000,000 people and prevent economic homelessness for all 20.1 million minimum-wage workers. All proceeds go to support efforts to end economic homelessness.